Neha Sharma is a travel blogger , who has visited over 27 countries  and traveled extensively throughout India..  She has documented every minute details of her journey through her blog feetBeyondRoads.com,  for others reference and to assist them in their journey. As an Army child, Neha moved a lot during her childhood which sparked the travel bug in her and led her to her destiny.
Over the years travel has become a passion for many. Through Feetbeyondroads, Neha wants to help people create memorable experiences through travel and offers her expertise to help people plan their expedition. Neha approached Aarrrmor Digital  with the primary objective of increasing traffic to the website and thereby increasing enquiries.
Initially, we were entrusted to increase the traffic on the website organically, and thereby increase organic queries. We decided to start with keyword research and make a list of all the keywords with less competition. In parallel, we researched about the competitors' websites and what makes them rank better on the search engines.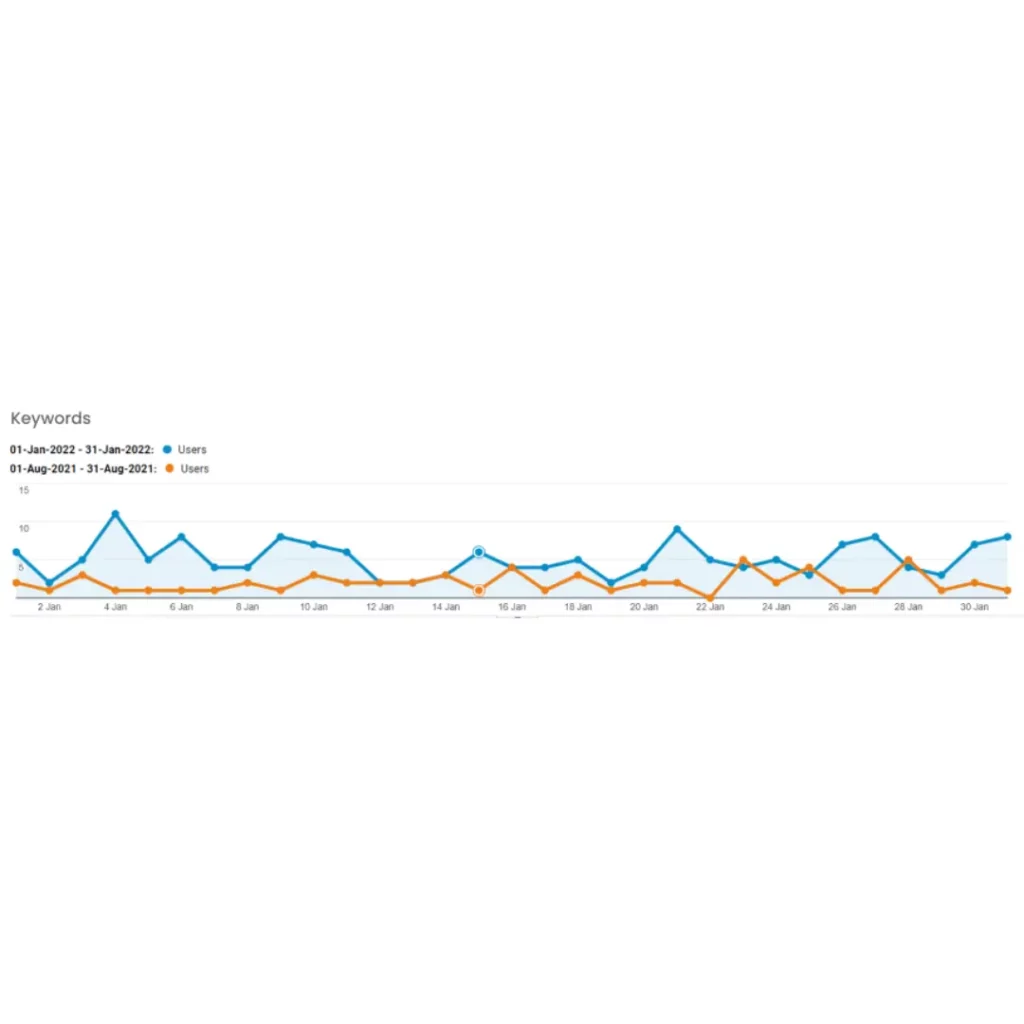 Keyword Research
We focused on improving the keyword usage for the website. For that an intensive analysis was done for specific keywords that have low competition and higher search volume on the search engines. We noticed that the website was already ranking for Karnataka blogs. So instead of trying to compete for a wide range of keywords, we shifted our focus to improve the existing Karnataka blogs initially.
We used a combination of tools such as Google Trends, SEM Rush, and Keyword Planner to identify the most relevant chance that stood out in terms of search volumes. We then replaced certain keywords with the ones that were not helping the website to grow.
Competitor Analysis

Our team was involved with in-depth research of the competitors of a similar niche. We made reports on what methods they have adopted for which their ranking is higher than our client and compared them to find the shortcomings that resulted in low traffic. As a result we found out that we were lacking in content within each blog. This research helped us to strategize a plan for better results.
Website Analysis & On-page optimization
An audit for the website was conducted in order to find the shortcomings for which the traffic isn't improving. We find out that the website has page load issues and some user interface issues which can highly impact the performance of the website. We then looked into these technical issues on the website along with the optimization of on page elements such as meta tags, H1 tags, images, content and more.
Content Creation
The existing blogs were good but we enhanced it by increasing the content level and optimized it with the keywords that were most suitable for that genre. This further led to better ranking on the search engines. In addition to this we also added a few blogs and travel photos of tourist place in karnataka etc to the website so it becomes visible to Google's algorithm.
We were able to increase organic traffic by 300% in the last 6 months from 36 users to 146 users and there has been a significant increase in traffic every month. Initially there was an increase in organic traffic from Karnataka, but later we started receiving traffic from all over India.